Rocket Lawyer Overview: Pros and Cons (December 2023)
Rocket Lawyer is an online legal service that offers legal advice and business formation services. Learn the pros and cons of Rocket Lawyer's services.

Who Uses Rocket Lawyer?
While it is not possible to provide an exhaustive list of the specific types of customers who use Rocket Lawyer's services, there are some common characteristics and scenarios in which customers might find value in their offerings.
Here are a few examples:
1. Small business owners and entrepreneurs: Many small business owners and entrepreneurs utilize Rocket Lawyer's services to establish their businesses legally. These customers may be starting a new venture or expanding an existing business and require assistance with legal documentation and compliance.
2. Startups and tech companies: Rocket Lawyer can cater to the legal needs of startups and technology companies, which often have unique legal considerations. These businesses may require assistance with entity formation, intellectual property protection, drafting contracts, and other legal matters specific to their industry.
3. Freelancers and independent contractors: Individuals working as freelancers or independent contractors may require legal assistance to establish their business structure, draft contracts or agreements with clients, and ensure compliance with relevant regulations. Rocket Lawyer can provide these services to support their professional endeavors.
4. Landlords and property owners: Property owners, including landlords and real estate investors, may turn to Rocket Lawyer for assistance in legal matters related to rental agreements, lease agreements, property management, or eviction processes. Rocket Lawyer offers a range of real estate-related legal services to meet these needs.
5. Estate planning and personal legal matters: Rocket Lawyer also caters to individuals who require legal assistance for personal matters such as estate planning, creating wills, establishing trusts, or drafting power of attorney documents. These customers may seek guidance and support in navigating complex legal processes.
It's important to note that while Rocket Lawyer aims to provide accessible legal services to a broad range of customers, the specific needs and preferences of individuals may vary.
Customers who value convenience, affordability, and the ability to access legal services online are more likely to be attracted to Rocket Lawyer's offerings.
If you are searching for the best LLC formation service or registered agent service, our top 3 recommended services are Northwest Registered Agent, Incfile and ZenBusiness.
---
Rocket Lawyer Pros and Cons
Here are some pros and cons of using Rocket Lawyer:
Pros:
1. Accessibility and convenience: Rocket Lawyer's online platform allows customers to access legal services at any time and from anywhere with an internet connection. This can be particularly beneficial for busy individuals who may not have the time or resources to visit a physical law office.
2. Affordability: Rocket Lawyer offers subscription plans and pay-as-you-go options, which can be more cost-effective compared to traditional legal services. Customers can access a wide range of legal documents, templates, and resources at a fraction of the cost of hiring a lawyer for each individual service.
3. Legal document customization: Rocket Lawyer provides templates for various legal documents, such as contracts, agreements, and forms, that can be customized to suit individual needs. This can save time and effort, as customers can easily fill in the necessary details without having to start from scratch.
4. Legal guidance and support: Along with document creation, Rocket Lawyer offers access to a network of attorneys who can provide legal guidance and advice on specific matters. This can be valuable for customers who need clarification on legal issues and want professional assistance.
Cons:
1. Limited personalization: While Rocket Lawyer provides templates and general legal guidance, it may not cater to highly complex or unique legal situations. Some customers may require more personalized and tailored advice that can only be obtained through direct consultation with an attorney.
2. Lack of face-to-face interaction: As an online service, Rocket Lawyer lacks the face-to-face interaction that some individuals prefer when dealing with legal matters. For complex cases or situations requiring detailed discussions, the absence of in-person consultations may be a drawback.
3. Dependence on self-service: Although Rocket Lawyer offers a user-friendly interface and legal resources, customers are responsible for completing legal documents and understanding their implications on their own. This self-service model may not be suitable for individuals who require extensive guidance or have limited legal knowledge.
4. State-specific variations: Legal requirements and regulations can vary between different states or jurisdictions. While Rocket Lawyer aims to provide general templates and guidance, customers may need to ensure that the documents they create adhere to the specific laws of their location.
It's important to weigh these pros and cons against your specific needs and preferences to determine if Rocket Lawyer is the right fit for your legal requirements.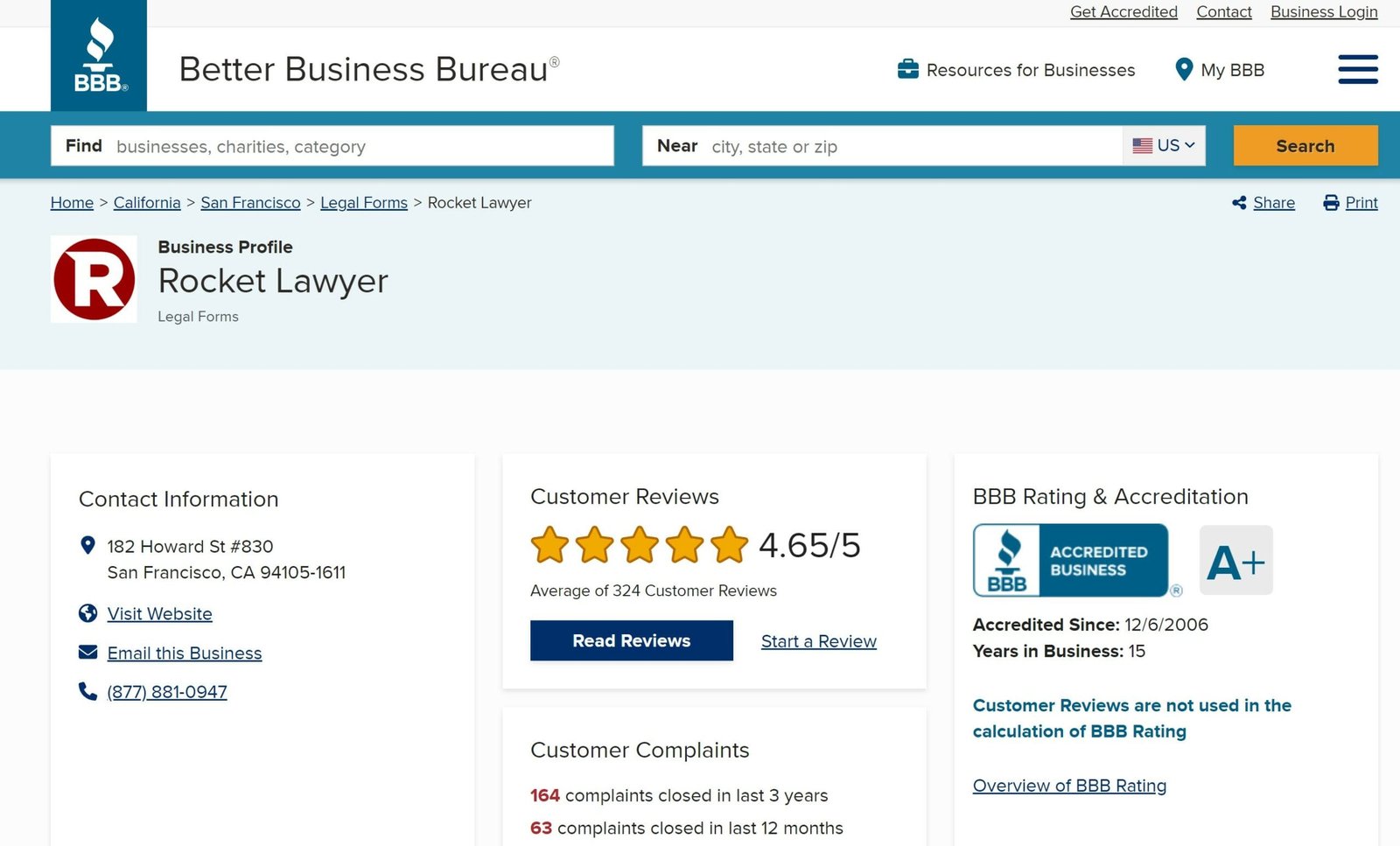 Is Rocket Lawyer Legit?
Yes, Rocket Lawyer is a legitimate and reputable company. It has been operating since 2008 and has gained recognition as an established provider of online legal services. The company has served millions of customers and has a positive track record in the legal industry.
Rocket Lawyer offers a range of legal services, including document creation, legal guidance, and access to a network of attorneys. It has partnered with licensed attorneys who provide support and advice to customers as needed. The company maintains high standards of professionalism and complies with applicable legal and ethical requirements.
However, it's worth noting that while Rocket Lawyer can provide valuable resources and assistance for various legal matters, it does not substitute for personalized legal advice from a licensed attorney. For complex legal situations or cases requiring individualized attention, it may be necessary to consult with an attorney directly.
Overall, Rocket Lawyer is a legitimate platform that offers accessible and affordable legal services to individuals and small businesses. As with any legal service provider, it's important to carefully review and understand the terms and conditions before utilizing their services.
Rocket Lawyer's Business Formation Service
Rocket Lawyer provides several business formation services and features to assist individuals and small businesses in establishing their legal entities.
Here are some of the key services and features offered by Rocket Lawyer:
1. Entity Formation: Rocket Lawyer helps customers form various types of business entities, including corporations (C-corps and S-corps), limited liability companies (LLCs), partnerships, and sole proprietorships. They guide users through the process of selecting the appropriate entity type based on their specific needs and requirements.
2. Legal Document Creation: Rocket Lawyer offers a wide range of customizable legal documents related to business formation, such as articles of incorporation, operating agreements, bylaws, partnership agreements, and more. These templates can be tailored to reflect the unique characteristics and provisions of the business.
3. Registered Agent Service: Rocket Lawyer can serve as a registered agent for your business. A registered agent is a designated individual or entity responsible for receiving important legal documents, such as tax notices and legal correspondence, on behalf of the business.
4. EIN (Employer Identification Number) Application: Rocket Lawyer assists customers in obtaining an EIN, which is a unique identification number issued by the Internal Revenue Service (IRS) for tax purposes. An EIN is required for businesses to open bank accounts, hire employees, and file tax returns.
5. Compliance Monitoring: Rocket Lawyer helps businesses stay compliant with legal requirements by providing compliance monitoring tools and reminders. These features assist with filing annual reports, maintaining corporate minutes, and meeting other ongoing compliance obligations.
6. Business Licenses and Permits: Rocket Lawyer offers guidance and resources for obtaining the necessary licenses and permits specific to the customer's industry and location. They provide information on the requirements and steps involved in acquiring the appropriate permits to operate legally.
7. Legal Advice: Rocket Lawyer provides access to its network of attorneys for legal guidance and advice on business formation matters. Customers can receive professional assistance and have their questions answered by qualified attorneys through the platform.
It's important to note that the specific services and features offered by Rocket Lawyer may evolve over time, so it's advisable to visit their website or directly contact Rocket Lawyer for the most up-to-date information on their business formation services.
Visit Rocket Lawyer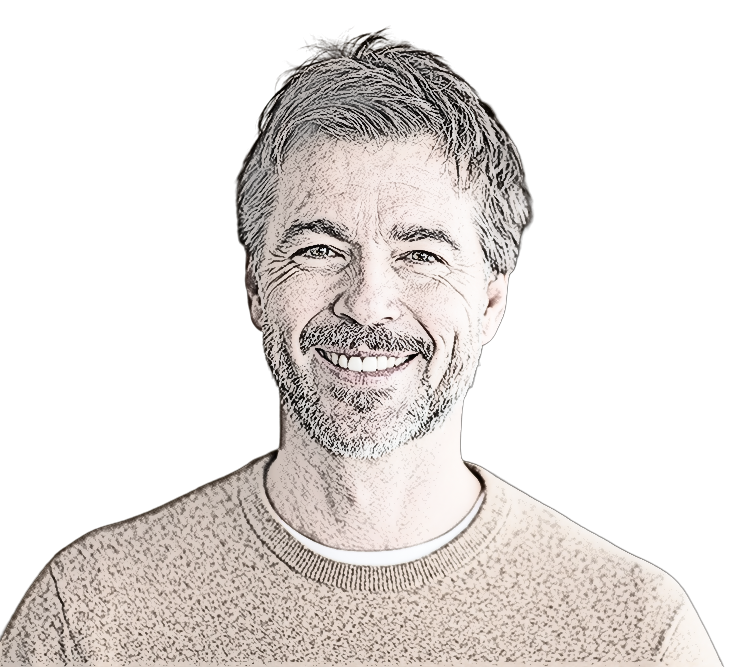 Brian Wilson is the content manager and founder of LLC Radar.
Brian grew up in North Texas, just outside of Dallas, and has a bachelor's degree in business journalism from Southern Methodist University. Since graduating from SMU, Brian has gained over 10 years of experience in business writing for several online publications.
Brian resides in Plano, Texas and he can be reached by email:   info@llcradar.com
Phone: 972-776-4050