How to Get a Business License in California
Follow our easy guide to learn how to obtain a California business license. We will walk you through the process, as well as important considerations. No matter what product you sell, the government has rules that govern how your business operates. A business license is an essential part of becoming "official" to the state. This is everything you need to know.
Are You Required to Get a California Business License?
California doesn't require or issue a state-wide business operating license. However, you will still need a license to run your business in California. Most business licensing is handled at the local level. The "seller's permits" are the only statewide licensing.
What are the requirements for a California business license?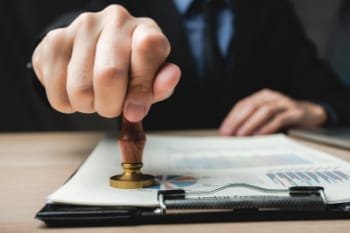 Businesses must have a California business license in order to be eligible for tax deductions. Some unincorporated areas in rural counties are exempt from this requirement. You may need additional licenses or permits depending upon the type of activity you are engaging in or the place where you operate.
If your business is located in more than one city or county, you will need to obtain a business license in your primary location first, and then any additional licenses in all other cities and counties.
Types of business licenses
Almost all businesses require at least one license to be legally operating in California. It can be difficult to know which license is required in your area and for your industry. You may need to apply for local, state, or federal business licenses depending on what type of business you run.
California has made this process a lot easier with the CalGold website. This tool allows you to search by county or city and type of business to determine which permits are required and which regulatory agencies they administer.
California Local Business Licenses
A business operating license is the most basic type of license that you will require. It is also known as a general license or business license. These licenses are the most commonly used and can be applied to almost all types of businesses. They will also work in all California counties.
If the name that you're doing business under is not the one you registered with the Secretary, a Fictitious Business Name (FBN), or Doing Business As(DBA) statement might be required or desired.
Businesses such as coffee shops, gyms, and other businesses that have a direct impact on the health of people will need a public health operating license. To work in the food service industry, chefs, cooks, baristas, and servers must also obtain a food handlers certificate. These permits may require some training or testing.
Pesticide applicator's licensing will be required for all agricultural operations using any pesticide. This license may require some study and passing of a test.
Additional local permits
You may need additional permits at the county or city level to start your business in California.
Land use permits and Zoning are required if the land on which you plan to build your business isn't properly zoned for the type business you want.
Building permits: You will need one if you are building a new or renovating an old building.
Fire department permits: This is required if your business uses inflammable materials or is open to the public, such as restaurants, daycares and hotels.
These permits are not the exact same as business licenses. However, it is worth doing some research to determine if you need one before you start your business.
California Statewide Licenses
California has a few business licenses that are regulated at a statewide rather than local level. A sales and use permit is the most popular, also known as a seller's license. Before any sale or lease of tangible property is made, businesses must have a seller's license.
You must apply for the required license(s), from the California Department of Alcoholic Beverage Control. Also, register to pay the Alcoholic Beverage Tax at the Department of Tax and Fee Administration.
You may need to obtain additional California state licenses in order to operate your business. You can do additional research by visiting the CalGold permit website.
Federal Permits and Licenses
While most small businesses won't need federal permits or licenses, some may be required depending on their size and the activities they engage in, many will. You will need federal business licenses in the following areas:
Agriculture
Serving, distribution, or importing alcohol
Aviation
Explosives, ammunition, and firearms
Wildlife and fish
Commercial fisheries
Transport maritime
Drilling and mining
Nuclear energy
Broadcasting on radio and television
Transport
Steps to get a California Business License
Step 1.
If you are not yet a California resident, the first step in getting a California business license for your company is to name it and create it. You can find guides for starting your business, creating an LLC and best LLC services. After you have started a business, you will need to have all your business information ready and available for you to start your application. These are the details you will need:
Name of the business
If you are sole proprietor, an EIN (Employer Identification number) or SSN (Single Owner Number) is required.
Type of business entity (LLC, partnership or corporation)
An address for your business and a phone number
A business plan which includes expected revenue and expenses
COI for your company insurance policy
Step 2.  Apply for a California business licence
After you have collected all the information you need, you can apply for a California Business License and/or Tax Certificate for your county or city. To begin the process, visit the website of your locality or, if applicable, the county.
Step 3.
You can use CalGold.ca.gov to determine which licenses are applicable to your business at the local and statewide levels. Then, submit the necessary information to apply for these licenses.
Step 4.
A seller's permit is required for any business that rents or sells tangible goods. This permits is regulated at the state level but may be managed by your county. You might also need to apply at the state level for liquor licensing.
Step 5.
Finally, even though the federal government doesn't require or issue general business operating licenses for businesses, licenses may be required from specific agencies depending on your industry. Some farming, fishing and alcohol sales are some of the common industries that require federal permits.
How Much Does a California Business License Cost?
A standard business operating licence can cost anywhere from $15 to $30 depending on where you live in California. Some cities even waive fees for small businesses. At the low end you will pay $15-30 and at the high end several hundred.
The fee must be paid each year or every few years when the business license renewal is completed.
Instead of a flat fee, you may be charged a percentage or number of employees as well as your annual revenue. It is more common for larger businesses to be charged a percentage of their annual revenue and number of employees, while it is less common for smaller businesses.
Franchise taxes can also be levied but they should not be confused for business licensing costs.
Renew your California Business License
California has many agencies that deal with business licensing. However, most require renewals of licenses every year or biennially. You can ask the agency where you received your original business license if you aren't sure.
---
California Business Tips
When you're looking to form an LLC in California, it's crucial to understand the necessary steps and requirements. To begin, conduct a California LLC name search to ensure the availability of your desired business name.
Once you've confirmed its availability, you can proceed with preparing the essential formation documents, including registering your business name and drafting a California LLC operating agreement, which outlines the internal structure and management of your LLC.
Additionally, you have the option to be your own registered agent in California or enlist the services of a professional registered agent. It's worth noting that the length of time to get an LLC in California can vary, but typically ranges from a few weeks to several months.
To streamline the process, it's advisable to gather all required information and submit your filings promptly. Furthermore, obtaining a California Employer Identification Number (EIN) from the IRS is essential for tax purposes.
Detailed guides and online resources are available to help you navigate the steps involved, and various California LLC services and registered agents can assist you in forming your LLC efficiently. Additionally, ensure compliance with any necessary business licenses in California, and consider the California LLC cost while budgeting for the formation process.
Lastly, should the need arise, understanding how to change your California registered agent the steps to dissolve an LLC in California is crucial for closing your business properly.
---
Most Frequently Asked Questions
Are LLCs required to get California business licenses?
Although California doesn't require all businesses to have a business license in the state, many types of businesses must be licensed at the local level. An LLC is a type or legal entity. However, depending on the work performed, they will need to be licensed. An LLC is not a license for the business.
What is the cost of a California business license?
California business licenses can be expensive, costing anywhere from $15 to several hundred dollars. You may also have to pay a percentage of your annual income. The fee can vary widely depending on where you live and what type of business it is.
What types of business licenses are available?
While a business license can only be used for a single operating license, it is also often used to refer t o a variety of permits. These are the most popular types of business licenses:
A business operating license sometimes referred to as a business license
A seller's permit allows businesses to sell products and services.
A Doing Business As (DBA), allows your business to be operated under a different name than what it was legally registered.
If your business sells, distributes, or trades in alcohol, you will need a liquor license
Licenses for specialties, such as plumbing, accounting, massage therapy or legal counsel, are available.
To sell online, do I need a California business license?
Your business can be conducted online, but it still needs to exist in a physical place. If you are operating your business in California, you will need to obtain the required California business licenses.
Is it possible to run a business in the absence of registering it?
Instead of creating a corporation or LLC, you can operate a business as a sole proprietorship or general partnership. Sole proprietorships or partnerships will still need to register DBAs with government agencies and get business licenses.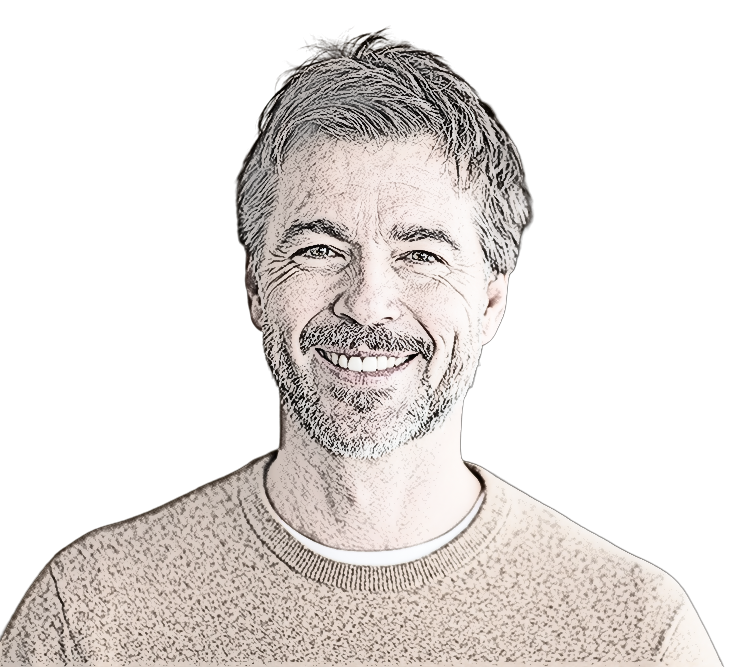 Brian Wilson is the content manager and founder of LLC Radar.
Brian grew up in North Texas, just outside of Dallas, and has a bachelor's degree in business journalism from Southern Methodist University. Since graduating from SMU, Brian has gained over 10 years of experience in business writing for several online publications.
Brian resides in Plano, Texas and he can be reached by email:   info@llcradar.com
Phone: 972-776-4050