MyCorporation Overview: Pros and Cons (November 2023)
Learn about MyCorporation, a business formation company that provides services to individuals and entrepreneurs looking to start and manage their own businesses.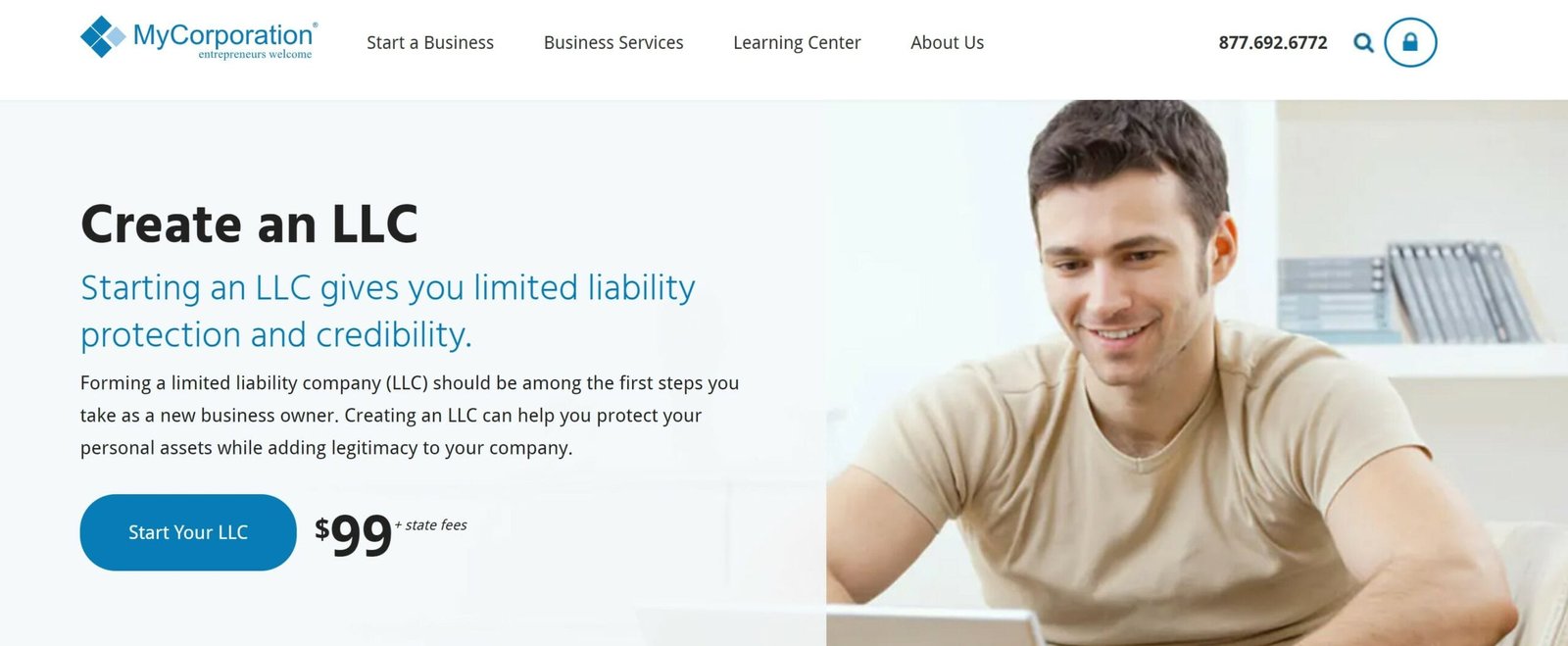 Who Uses MyCorporation?
MyCorporation is a business formation company that provides services to individuals and entrepreneurs looking to start and manage their own businesses.
The type of customer who uses the services of MyCorporation can vary, but typically falls into the following categories:
1. Small Business Owners: MyCorporation caters to small business owners who want to establish a legal business entity, such as a corporation or LLC (Limited Liability Company). These customers may include startups, freelancers, consultants, and other small-scale entrepreneurs.
2. Entrepreneurs: Individuals with innovative business ideas and a desire to bring their vision to life often turn to MyCorporation for assistance with business formation. These customers may be starting a new venture or expanding an existing one.
3. Home-Based Businesses: Many home-based business owners rely on MyCorporation's services to establish a legal business structure for their operations. This category includes individuals running businesses from their homes, such as online stores, consulting services, or creative enterprises.
4. Online Businesses: With the growth of e-commerce, online businesses have become increasingly popular. MyCorporation serves customers who operate internet-based businesses, helping them establish the appropriate legal framework and comply with regulations.
5. Small Partnerships: MyCorporation also assists small partnerships looking to formalize their business structure and establish legal protections. This includes partnerships between family members, friends, or colleagues who want to define their roles and responsibilities.
6. Franchisees: Individuals interested in purchasing a franchise may seek the services of MyCorporation to handle the legal aspects of setting up the business entity required by the franchisor.
---
Is MyCorporation Legit?
Yes, MyCorporation is a legitimate business formation company. It has been operating since 1998 and has helped thousands of customers establish their businesses.
MyCorporation is based in the United States and has a strong reputation in the industry.
The company is registered as a legal document filing service and is recognized by state authorities and regulatory bodies. It offers a range of services related to business formation, such as entity formation (LLC, corporation, etc.), registered agent services, trademark filings, and annual report filings.
MyCorporation has received positive reviews from many satisfied customers who have utilized their services to start and manage their businesses.
However, it's always a good idea to conduct your own research and read customer reviews to ensure a particular service meets your specific needs and preferences before making a decision.
If you are searching for the best LLC formation service or registered agent service, our top 3 recommended services are Northwest Registered Agent, Incfile and ZenBusiness.
---
MyCorporation Pros and Cons
Pros:
1. Ease of Use: MyCorporation offers a user-friendly online platform that simplifies the business formation process. Their website provides clear instructions and guides you through each step, making it accessible even for individuals with limited knowledge of business formation.
2. Expertise and Experience: MyCorporation has been in operation for over two decades and has extensive experience in helping customers establish their businesses. They have a team of professionals who understand the legal requirements and can provide guidance throughout the process.
3. Wide Range of Services: In addition to business formation, MyCorporation offers various related services such as registered agent services, trademark filings, and annual report filings. This comprehensive range of services allows customers to manage multiple aspects of their business in one place.
4. Customer Support: MyCorporation provides customer support via phone and email, allowing customers to seek assistance or clarification whenever needed. They strive to address customer queries promptly and efficiently.
5. Cost-Effective Options: MyCorporation offers different pricing plans to accommodate various budgets and business needs. They have affordable packages that include essential services, and customers can choose additional services based on their requirements.
Cons:
1. Limited Personalized Advice: While MyCorporation provides guidance throughout the business formation process, their assistance may be more focused on the procedural aspects rather than personalized advice tailored to individual circumstances.
For complex or unique situations, seeking professional advice outside of MyCorporation may be necessary.
2. Additional Fees for Some Services: While MyCorporation offers affordable packages, certain services may have additional fees. For example, filing fees imposed by state authorities, expedited processing fees, or fees for additional services beyond the basic package may increase the overall cost.
3. Not Suitable for Complex Legal Matters: MyCorporation is primarily focused on business formation and related services. If you have complex legal needs, such as intricate partnership agreements or specific industry regulations, you may require the expertise of an attorney who specializes in your specific area of business.
4. Limited International Services: MyCorporation primarily caters to customers in the United States. If you are looking to establish a business outside of the U.S., you may need to explore other service providers with international expertise.
5. No Refund Policy: MyCorporation does not offer refunds once services have been initiated. This means that if you change your mind or encounter unforeseen circumstances after starting the process, you may not be eligible for a refund.
It's important to consider these pros and cons, along with your specific business needs, before deciding whether to use MyCorporation or explore other options.
MyCorporation Services and Features
MyCorporation offers a range of services and features to assist entrepreneurs and small business owners in various aspects of business formation and management. Here are the main services and features provided by MyCorporation:
1. Business Formation: MyCorporation helps customers establish legal business entities, including:
– Incorporation: Formation of corporations (C-Corp or S-Corp).
– Limited Liability Company (LLC) Formation: Formation of LLCs, a popular choice for small businesses.
– Nonprofit Filing: Assistance with establishing nonprofit organizations.
– DBA (Doing Business As): Filing of a fictitious business name to operate under a different name.
2. Registered Agent Services: MyCorporation can act as a registered agent for your business. They receive legal and official documents on behalf of your company and ensure compliance with state requirements.
3. Annual Report Filings: MyCorporation helps with the preparation and filing of annual reports, which are required by many states to maintain a business's good standing.
4. Business Compliance: MyCorporation provides resources and guidance to help businesses stay compliant with state regulations and requirements.
5. Trademark Services: MyCorporation offers assistance with trademark registration to protect your brand identity and intellectual property.
6. Business License Compliance: MyCorporation provides information and resources to help businesses understand and obtain the necessary licenses and permits required for their industry and location.
7. Document Preparation: MyCorporation assists with the preparation and filing of various business documents, including articles of incorporation, operating agreements, bylaws, and more.
8. Business Tools and Resources: MyCorporation offers a range of resources, including templates, guides, and FAQs, to help entrepreneurs navigate the business formation process and manage their businesses effectively.
9. Compliance Monitoring: MyCorporation offers services to monitor your business's compliance status and keep you informed about important filing deadlines and requirements.
10. Customer Support: MyCorporation provides customer support via phone and email, allowing customers to seek assistance or clarification whenever needed.
It's worth noting that the specific services and features offered by MyCorporation may vary, and they may introduce new offerings or updates over time.
Checking their website or reaching out to their customer support can provide the most up-to-date information on their services and features.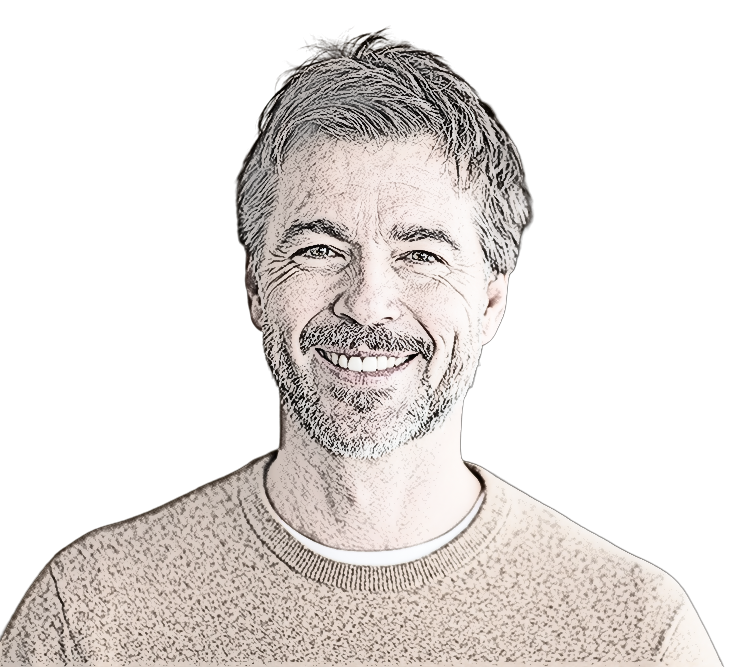 Brian Wilson is the content manager and founder of LLC Radar.
Brian grew up in North Texas, just outside of Dallas, and has a bachelor's degree in business journalism from Southern Methodist University. Since graduating from SMU, Brian has gained over 10 years of experience in business writing for several online publications.
Brian resides in Plano, Texas and he can be reached by email:   info@llcradar.com
Phone: 972-776-4050