How to Start a Bookkeeping Business (November 2023)
Bookkeepers are hired to organize and manage a company's finances. This includes the detailing and categorizing of all transactions.
Bookkeeping is a job that's always in demand, regardless of the business nature. Other businesses need bookkeepers to ensure they are able to succeed. They will make sure that their finances are in order and allow them to grow.
This guide will show you how to start a bookkeeping company. It will also explain how to price your services and find customers. We'll also discuss how to finance your business.
What is a bookkeeper?
Bookkeepers are an integral part of any business operation. A company hires a bookkeeper to organize and manage its finances. This includes the categorizing and detailing of transactions. Small business owners can use them to manage their cash flow, which is one of the most critical indicators of a healthy company. They will often help small businesses create vital financial statements like the balance sheet and profit and loss statement.
Bookkeepers are not accountants. They cannot file taxes and perform audits like certified public accountants. A bookkeeper doesn't need to hold an accounting degree. They can be certified through training programs or they can simply get on-the-job experience in order to start their own bookkeeping business.
Bookkeeping services are typically:
Business accounting software can be used to manage a company's finances.
Manage receivable and payable accounts.
Provide assistance to businesses by providing an overview of their finances in order to help them understand how they spend their money.
Generate financial statements.
How to start your bookkeeping business in 8 easy steps
It's not difficult to learn how to start your own bookkeeping business. These steps will help you launch your bookkeeping company in no time.
1. Pick your market and niche
The work of a bookkeeper is applicable to many industries. Every business must track its finances and optimize them. You may choose to specialize in one industry to market your business and make it stand out from the rest.
This will help you gain credibility in the segment and improve your skills. It will also be easier to identify your target audience if you are a specialist. You can also research the market to find out what other bookkeeping businesses exist and which industries they are serving.
2. Create a business plan
No matter what type of business you own, every business owner should create a business plan . This includes bookkeepers.
Your business plan is a detailed outline of your company's plans. This is a detailed document that describes not only your company's services, but also your market and your competitive advantage. This document will help you create projections and plan for your growth. Although this document is often lengthy, it's essential to complete. This document will help you to focus your business and make it run efficiently right away.
Two pieces of the business plan are worth extra attention.
Select a business name
Potential clients will first see your business name, so it's important to think about this carefully. What message do you want to convey with your business name? What is it? Your expertise, your specialties, or your personality?
Before you choose a business name make sure that no one else has it. This will prevent clients from getting confused. To get an idea of how people perceive the name, you can also run it by several people. Once you have your finalist names, check the business name database of your secretary-of-state to ensure it is available.
Take into consideration certification
As we have already mentioned, you don't necessarily need to become certified to operate a bookkeeping company. However, you might consider becoming a Certified Public Bookkeeper. This certifies to clients that your skills are professional and can help you stand out in a competitive marketplace.
You can also get certification in certain software products — such as QuickBooks.
3. Register your company and get insurance
After you have chosen a name for your business, it is time to register the business and get things done. Registering your business will differ depending on how structured you want it to be and where you intend to operate it. The exact steps to register your company with the secretary of state's offices will be different depending on how you structure your business.
Select a business entity
The first step in opening a business is to choose a business entity. This will determine how small-business owners pay taxes. It will also dictate how your business structure and liability protection.
At least initially, you may be the only person working in your bookkeeping business. Start your search for business entities for bookkeepers with sole proprietors or LLCs. If you are looking for help, the latter might be a good option.
Get insurance
Although it's not mandatory, you may want to consider insurance for your bookkeeping company. If you make mistakes on customers' books, this can protect you from expensive liability. This could be devastating for your business and personal finances. Bookkeepers are often covered by business insurance that covers professional liability and general liabilities.
4. Choose your bookkeeping software
This is obvious: Your business's foundation will be your bookkeeping software. There are many options available for the best bookkeeping software. Make sure to research them all.
You can use the overwhelming favorite if you're feeling overwhelmed. Xero is another popular choice, although there are many bookkeeping apps. Each of these programs can be certified, which will help you not only become an expert but also make you more marketable.
5. Establish your business infrastructure
You'll discover that you need to set up a few infrastructure pieces to get your bookkeeping business off the ground. Consider the following:
Website
Your website will be valuable for clients looking to learn more about you and your expertise. A website is even more important if you are running a virtual business. It can show clients your expertise. Many website builders can make building your website easy.
Client database management
You'll need to track your clients as you build them up. A CRM and project management software can be used to set up your own workflow. You might also consider specific accounting software that integrates directly with software like QuickBooks Online.
File-sharing
You might consider sharing files with clients who will send receipts and statements. Dropbox is a popular choice. You can create a shared folder that you and your clients can access.
Bank account for business
To keep your business' finances separate from your personal, you will also need to set up a bank account for your business. This is important for personal liability protection and taxes.
You can start with a company checking account. As your business grows, you might also consider opening a business savings account so that your funds earn interest. There are many options for banking, including online and brick-and-mortar institutions. Make sure to shop around before you decide where you want your hard-earned cash to go.
6. Pricing your services
Small-business owners face the greatest challenge of all: figuring out how much to charge. If you charge too little, you won't be compensated fairly for your work. If you charge too much, you will struggle to compete with other bookkeeping businesses.
PayScale tracks rates and salaries. The average hourly rate of a bookkeeper is $17 an hour ($10 at the low end, $24 at the high end). Also, you might want to check out for-hire and freelance contractor sites like Fiverr or UpWork, which allow people to list their rates. To help you determine what your rate should be, find bookkeepers with similar skill sets and experience.
The amount you charge for your services should depend on your experience, industry specialization, certifications, and area. Your rate can be adjusted if necessary.
7. Find your customers
No matter what type of business you have, marketing is essential. Small-business marketers who know their customers and target them directly are the most successful.
Your unique selling proposition will be important. For example, do you highlight your expertise? What is your industry specialty? Your concentration on local businesses? These will help you to come up with creative ways to market yourself. This could include direct mail, radio ads, social media ads and email campaigns.
Our comprehensive guide to small business marketing will help you reach the right people using search ads, SEO, and social media.
Never forget the power and importance of word-of-mouth referrals. Don't be afraid to ask.
8. Learn about your financing options
You won't need much funding if you start small. However, you can always look into other options if you decide to open a brick-and-mortar office or hire more employees.
You'll probably need a credit card for your bookkeeping business. This will give you the money you need to start your company and keep track of all your business expenses. This is important to separate your personal and business finances. It can also help you with your bookkeeping during tax season.
There are many types of business credit cards that you should consider. You can also choose from options with 0% APR periods. This card can be used to cover startup costs. You should have a plan for paying off the balance before the variable APR begins.
The bottom line
A final tip on how to start a bookkeeping company: Make sure you are growing as much as the businesses around your business. This doesn't necessarily mean that you need to take on more clients. Instead, it means that you should expand your network and knowledge.
Keep up-to-date your skills, increase your knowledge of your preferred platforms, and keep abreast of any changes in their features. It is possible to attend professional events such as conferences or networking events. Remember that investing in your company is also investing in yourself.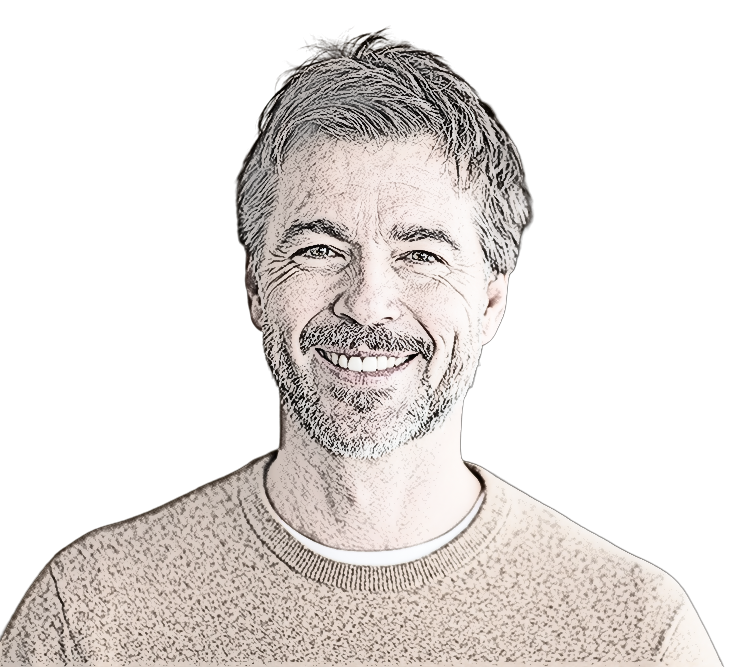 Brian Wilson is the content manager and founder of LLC Radar.
Brian grew up in North Texas, just outside of Dallas, and has a bachelor's degree in business journalism from Southern Methodist University. Since graduating from SMU, Brian has gained over 10 years of experience in business writing for several online publications.
Brian resides in Plano, Texas and he can be reached by email:   info@llcradar.com
Phone: 972-776-4050