How to File for a DBA in Arkansas
Arkansas law states that anyone may not transact business or conduct business under any name other than that of the entity's legal name unless they file an application to register that name. This is commonly known as a "doing business as" (or DBA) name. Arkansas is not the only state that has unique rules regarding obtaining and using DBA names.
The following guide will show you how to register DBAs in Arkansas. We'll explain what a DBA is and how it works. Then we'll show you why you might need one. How to renew or maintain one. And what to do about your fake name in the state.
Summary of Steps to File a DBA in Arkansas
The most common entities to register a DBA are sole proprietorships and general partnerships. A sole proprietorship or partnership's legal name can be the owner's first and last names, but they don't have to be registered. This works well for many self-employed entrepreneurs, but many businesses prefer to be known as a distinct business name.
Step 1: Obtain the DBA Form. The Doing Business As form must be completed at the County Clerk's Office in the county in which the business is located. You can usually find this form on the County Clerk's website. Contact information for County Clerks is available by clicking here.
Step 2: Search for Available DBA Names Each assumed name must stand alone and no other business may use it. You will need to verify that the County Clerk has the correct information before you file the form. Some counties have the ability to search online.
Step 3: Fill out the Form –The most common questions asked on the form are the fictitious business name, address and names of business owners.
Step 4: Notarize the Form – Before you can file, you will need to notarize the form.
---
What is an Arkansas DBA?
DBA stands for "doing business as" DBA names are business titles that can be used by a company to replace its legal business name.
DBA names are sometimes called by different names in some states. DBA names in Arkansas are called "fictitious names".
There are generally two types of businesses who will frequently use DBA names.
Sole proprietorships or partnerships: These types of businesses are not legally separated from their owners. To look more professional and attract customers, they seek DBA names. These companies cannot use DBA names and must operate under their owners' names. One example is a flower shop owned by one person who chooses to use a memorable name such as "The Flower Pot" instead of the owner's name.
Limited liability corporations (LLCs) and Corporations: These companies are legally distinct from their owners. These companies may use DBA names for marketing purposes. To appeal to a specific audience, a company may use a DBA title. To sell new products, a corporation or LLC could use a DBA to name a business. A clothing store for adults may open a line for children's clothes with a new name.
A DBA name allows your business to operate under a different title, but it does not count as starting a business. It also doesn't affect your company's tax structure.
Arkansas' DBA name regulations are different from other states. They require domestic corporations to register with their county clerk and the Arkansas Secretary Of State. Pulaski County is an exception, as it only requires state registration.
Single proprietorships need to register DBA names at county level. All other entities must register with Arkansas Secretary of State. Once approved, a copy will be returned that should be filed with county clerk's offices where the business's registered office is.
It is important to be clear that businesses do not need DBA names unless they are doing business under a different name than their legal name. Your company could still benefit from a DBA name. A fictitious name could be a great help for your business in the following ways:
You can advertise under a different name and reach new audiences.
To open a business account, you will need a DBA number. This is required for any name other than your registered business name.
Although Arkansas doesn't grant you exclusive rights to your fictitious name by registering a DBA, it can be used to discourage or prevent others from using it.
This guide will show you how to obtain and maintain an Arkansas DBA name. To give you an easy overview of how it works, all of the necessary information has been broken down into easily digestible sections.
What is the best way to choose an Arkansas DBA?
DBA names are used by businesses for many reasons. You should think about who your target audience is, and how you intend to market to them when choosing a DBA title. Arkansas law makes it illegal for companies to advertise under any name, fictitious or not, without it being registered with the Secretary. Noncompliance can result in fines up to $100 per day. It's crucial that you follow these guidelines.
You can't list any illegal services in your DBA name. Your fictitious name should not include any crime. If you do not offer legal or medical services, the DBA name should not include the words "Doctor" and "Lawyer".
Also, your DBA name must be unique. Arkansas regulations prohibit the use of duplicate names. While some states allow multiple companies to have the same DBA name, Arkansas does not allow them to. A unique name will make you stand out from the competition.
You can check to make sure that no other business is using your DBA name.
You are not copyrighting a DBA name that you register. You could be sued if your DBA name is infringed upon a trademark owned by another company. To check if your DBA name is protected by state trademarks, you can do a quick search in the Arkansas Trademark and Service Mark Database. Use the search engine at US Patent and Trademark Office to check for federal trademarks.
How can I register an Arkansas DBA Name?
Arkansas law makes it more difficult to register a DBA name. This is because Arkansas law requires that domestic corporations be registered with the County Clerk's Office in the county where they are registered, as well as the state. Pulaski County is the only exception, and it does not require state registration. Sole proprietorships need to register a DBA at the county level. Other business entities must register with Arkansas Secretary of State, and then (after approval), file a copy with the county clerk's offices where the business's registered office are located.
Arkansas's Business and Commercial Services Division oversees DBA name registrations. Your DBA name can be registered online or by mail. These instructions will show you how to do each:
Mail
Visit the Arkansas Secretary Of State website to view the Forms Fees/Records Demands page. Click the link to find out more about your type of business entity. Scroll down until the fictitious business name application appears.
Fill out the form and then print it. Make sure to verify whether the form requires signatures from notaries public.
For different types of business, there will be a filing cost that can range from $15 to $25.
All the items should be placed in one envelope. Send it to this address
Arkansas State Secretary of StateBusiness Service Division
1401 West Capitol Avenue Suite 250
Little Rock, AR 72201
Online
Navigate to the Secretary of State's website.
Complete all information required in the document. To access the application, you will need your EIN (employer identification number)
Filing fees will vary depending on the type of business. They can range from $13.50 up to $22.50.
Arkansas requires that you register your DBA name and file it with the county in which your registered office is. You can find information and resources for each county . The processing of your DBA name can take up to four weeks.
Many states require DBA names be publicly announced in order to keep business transactions transparent to the public. Arkansas does not require you to publicly announce a fake name.
What is the best way to ensure Arkansas DBA compliance?
Arkansas is unique in that a fictional name does not expire unlike other states. It is easy to maintain one.
You will need to register again if you wish to change your DBA name. This can be frustrating. You will need to file a new registration with the Secretary Of State.
You will need to file a Notice of Transfer of Fictitious Name with the Secretary of the State if you want to transfer ownership of your DBA. The applicable Application for Fictitious name must be attached to this form. These forms should be mailed to:
Arkansas State Secretary of State
Division of Business Services
1401 W. Capitol Avenue Suite 250
Little Rock, AR 72201
To transfer your fictitious identity to a sole proprietorship, please contact the Arkansas county clerk.
You will need to complete a Cancellation of Factitious Name form, and submit it to the Secretary of State if you want to cancel your fictitious names for any reason. The fee for this cancellation will be equal to the initial registration fee. For information about how to cancel a fictional name, sole proprietorships should contact the county clerk.
Arkansas Business Tips
If you're ready to start an LLC in Arkansas, there are important steps and considerations to keep in mind. Begin by conducting an Arkansas entity name search to ensure that your desired business name is available for registration.
Once you've confirmed availability, it's crucial to draft an Arkansas LLC operating agreement, which outlines the internal structure and operational guidelines of your LLC. As you proceed, you have the option to act as your own registered agent in Arkansas or enlist the services of a professional registered agent.
It's important to note that the time it can take to get an LLC in Arkansas varies, but typically ranges from a few weeks to a few months. To expedite the process, gather all necessary information and promptly submit your filings. Additionally, obtaining an Employer Identification Number (EIN) for an Arkansas LLC is crucial for tax purposes.
Consider utilizing a good LLC service in Arkansas to streamline the formation process and ensure compliance with all legal requirements. Decide if you plan to be your own registered agent. Engaging the services of the best registered agent services in Arkansas offers the advantage of efficient handling of important documents and legal notifications.
Don't forget to acquire a business license in Arkansas, adhering to the specific licensing requirements relevant to your industry and location, and when budgeting for LLC formation, consider the cost to start an LLC in Arkansas, which typically includes filing fees and any additional services you choose.
If you ever want to change your registered agent in Arkansas check out our guide on that.
Finally, should the need arise, understanding how to close and dissolve an Arkansas LLC is vital for properly concluding your business operations. Seek guidance LLC professionals like Incfile's LLC dissolution service to navigate the dissolution process effectively, ensuring compliance with Arkansas state regulations.
FAQs on Filing an Arkansas DBA
What is the cost of registering an Arkansas DBA name?
Costs to register your DBA name (or fictitious name) in Arkansas vary depending on the type of business, location, and filing method. Filing fees will vary depending on the type of business. They can range from $13.50 up to $22.50.
How long does it take to register an Arkansas DBA in Arkansas?
Online registrations are generally faster than mail-in ones due to the shipping time. The whole process usually takes between one and four weeks.
What do I need to get a DBA for my Arkansas business?
If you want to use a name other than your business' legal title, you will only need a DBA number in Arkansas. A DBA name is especially useful if you own a sole proprietorship, partnership, or other type of business. An LLC or corporation can benefit from a DBA name. This allows them to market to other markets and drop their business identifier ("LLC") or "Corporation" from their business name.
Can another business use the same DBA name that I registered in Arkansas?
DBA names in Arkansas are not exclusive, but they are in most states. To ensure that you don't infringe on registered trademarks, it is a good idea to check the names and marks of any other parties within the state.
Can Arkansas businesses have multiple DBA addresses?
You can have as many DBA names as you like, provided that you register them with the proper offices.
If I am a sole proprietor, do I need to have a DBA in Arkansas?
Legally, a DBA is not required if you are doing business under a different name than your own. However, a fictitious title can make a sole proprietorship appear more professional.
Is it possible to use a DBA to affect the Arkansas tax treatment of my business?
DBA names do not mean you can start a new business. They will not affect how your tax is calculated.
Related Posts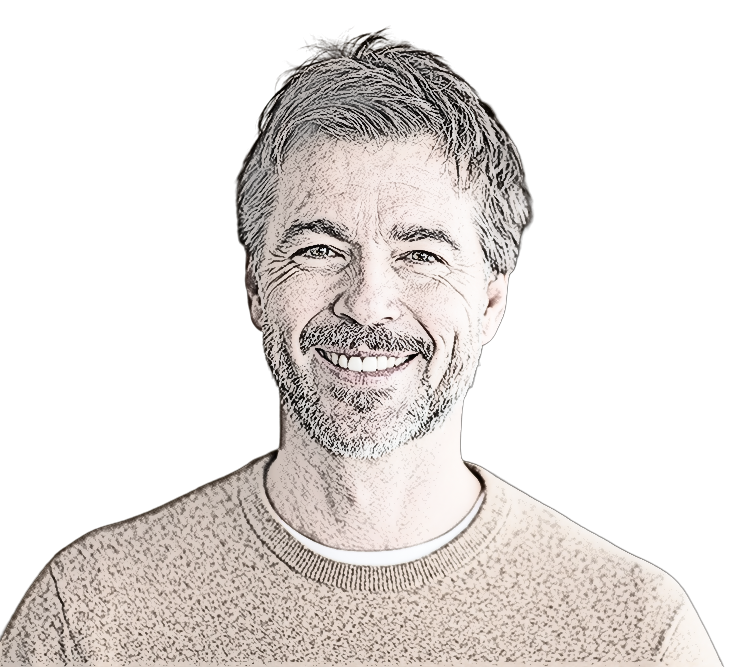 Brian Wilson is the content manager and founder of LLC Radar.
Brian grew up in North Texas, just outside of Dallas, and has a bachelor's degree in business journalism from Southern Methodist University. Since graduating from SMU, Brian has gained over 10 years of experience in business writing for several online publications.
Brian resides in Plano, Texas and he can be reached by email:   info@llcradar.com
Phone: 972-776-4050