Best Online Legal Services (November 2023)
Best Online Legal Services: A licensed attorney is required to assist you with certain things in your life. Online legal services are now much more convenient than ever. You can get the help you need online, which is far better than the old days of searching through yellow pages and visiting dull offices.
It may surprise you to learn how easy and inexpensive it is for you to hire a virtual lawyer.
Online legal services are available for everything, including estate planning and starting a small business. We evaluated all available options and chose the best.
Best LLC Formation Service

6 Best Online Legal Services
Best Overall: LegalShield
Best Free Advice: Avvo
Best Self-Service Documents: LegalZoom
Best for Finding a Lawyer: FindLaw
Best for Complex Needs: Rocket Lawyer
Best for Startup Businesses: Incfile
---

LegalShield
LegalShield provides the best online legal services for families and businesses. They offer affordable prices, great support, and are available 24/7.
Pros
Online legal service for both small and large businesses
Monthly Plans Affordable
No long-term contracts
Available 24/7 via live chat or emergency consultations
Available in Canada as well as the United States
Cons
Not intended for single-use
Prices for additional legal services can vary depending on the location and the attorney
Pre-existing requirements may require additional cost
LegalShield claims that an hour with an attorney can run anywhere from $150 to $400. LegalShield offers an all-inclusive plan which makes it more affordable. For as low as $29.95 per month, small businesses can get $49 and individuals $29.95 respectively. This covers the majority of the legal services you may need from an attorney.
LegalShield's individual plan offers unlimited consultations as well as legal document reviews with a licensed lawyer. Additionally, you will be able to access estate planning services, mortgage document preparation, and representation in certain cases related to tax audits, traffic violations, and family law. A 25% discount will be given to you if you have other legal needs.
Additional coverage is available for spouses and dependent children.
LegalShield offers online legal services and coverage to small business owners with three membership tiers that range from $49-$169 per month. All plans include consultations, a 25% discount for hourly rates, and vary depending upon the number of documents that you would like reviewed and how much correspondence you need from your attorney.
LegalShield has a monthly subscription, but no long-term commitment. Cancel at any time, and you'll get a prorated reimbursement for the days not used. But, be aware that not all benefits apply to pre-existing conditions.
If you sign up for LegalShield's online legal services within 24 hours of receiving a ticket you will not be eligible for the Traffic Violation Benefits.
---

#2 LegalZoom
LegalZoom makes legal documents easy with its simple online form and affordable prices starting at $29. It's hard to find better self-service legal services.
Pros
Straightforward, flat-rate pricing
Excellent support via phone
60-day satisfaction guarantee
Memberships available
Cons
There are many pricing options available. This can make it confusing.
Not all documents can be viewed online.
Additional cost to file assistance depending on the state
LegalZoom makes it simple and quick to find the documents you need whether you are renting or planning your estate. LegalZoom offers customized legal documents starting from $29. Most documents are completed online in just a few seconds and can then be downloaded or sent by post.
LegalZoom offers full-service legal packages, which allow for access to a licensed lawyer for a specified period. The Last Will Estate Plan for instance includes ongoing legal guidance for one year, as well as hands-on assistance from an attorney to create your last will. It costs $179 per person and $279 for two.
LegalZoom is not the only platform that offers comparable legal services. However, it excels at customer service. The phone support team is available to assist you during the week, nine hours per day on weekends and 14 hours per night during the week. Many documents are available for unlimited revisions. You can request a refund if you aren't satisfied with the final product within 60 days.
LegalZoom offers most documents as digital downloads, but some documents must be sent to you by post. You can also get help with filing documents with the appropriate legal authorities, but this comes at an additional charge.
---

#3 Rocket Lawyer
Rocket Lawyer on-call attorneys are the best choice when dealing with complex matters.
Pros
You can choose from both memberships or a la carte services.
Members can save up to 40% on the fees of an On-Call lawyer
Available in five countries
Option to try it free for 7 days
Cons
Too complicated to be useful for those who have simple needs
Higher membership fees
No weekend support
Rocket Lawyer is the next step if you have legal issues that aren't being addressed by online legal services. The company provides a variety of legal solutions to individuals and businesses throughout the United States, France, Spain, France, Spain, and the Netherlands.
Rocket Lawyer offers two options: you can either purchase legal services as a stand-alone or subscribe to a monthly membership. The monthly fee for Rocket Lawyer membership is $39.99. It includes unlimited documents, answers to your legal questions, and 30-minute consultations regarding new issues. Non-members pay $39.99 per document, $59.99 for a 30-minute consultation, and $39.99 per month for unlimited documents.
Rocket Lawyer On Demand is an option for members who aren't satisfied by the list of Rocket Lawyer's legal services. Rocket Lawyer On-Call will help you connect with the right attorney for a free 30-minute consultation if your legal problem cannot be solved online. If you have complex legal issues and need additional online legal services, you can choose to continue working alongside the attorney at 40% off your hourly rate or 10% off your flat fee.
Rocket Lawyer memberships come with seven days of a free trial. They can also be canceled at any point before the next billing cycle. While the monthly fee of $39.99 is more expensive than many competitors, it may be worth it if your needs are complex or you often need documents. You should also note that customer support is not available on weekends.
---

#4 UpCounsel
UpCounsel can be used for many different legal services.
UpCounsel can provide everything you need, including one-on-one consultations or a complete freelance legal department to support your business.
Many top-rated brands use them, as they often deal with complex legal issues. You'll feel secure knowing that you're in good hands.
UpCounsel's most popular categories include:
Incorporation of businesses
Agreements
Patents
Trademarks
General counsel
Labor and employment
Securities and finance
Here's how it works.
Post the job relevant to your company and legal needs. UpCounsel will keep your information private.
UpCounsel automatically matches you with qualified attorneys who can handle your particular needs. You can request a consultation free of charge from these lawyers.
Once you're happy to move forward, you can hire your attorney. You don't have to worry about hidden charges because the pricing is clear. Online collaboration with your lawyer via the UpCounsel platform.
UpCounsel makes it simple to keep track of all your communications. UpCounsel allows you to make time-tracking telephone calls and manage documents for free.
Flexible payment options and the ability to track spending, manage your invoices, and keep track of all your expenses are just some of the many benefits you'll enjoy with UpCounsel. UpCounsel will allow you to reconnect with an attorney you've worked with previously.
---
AVVO
Avvo is the best way to find free legal advice from licensed attorneys if you have a simple question.
Pros
Post your question and receive advice from one or several attorneys
Most questions can usually be answered within 12 hours
There is no cost for any follow-up questions
Directory of lawyers across the country
Cons
Anyone can see the questions
General information is not sufficient.
Filled up with advertisements for lawyers in your local area
There is nothing more frustrating than having to pay an attorney for their time and then finding out that they cannot help. Avvo is an online directory of lawyers. It also serves as the best source for legal advice. Avvo says that people get advice within five seconds via the platform's Q&A boards, which usually take less than 12 hours.
Avvo makes it easy to submit a question. You just need to fill out an online questionnaire with your question and any details. You should receive a response from at least one attorney within a few hours. Avvo encourages the use of follow-up questions, which are always free, as long as they are answered by an attorney.
The key caveat is that the Avvo Q&A Board answers don't form an official attorney-client relationship. Instead, they are intended to provide general legal advice. It may be advisable to hire a legal professional at one point. If this is the case, you can use Avvo to locate a local lawyer or just contact the one who answered the question.
Avvo's Q&A boards are public. This means that all information you post will be available to anyone. You can also search for answers to questions you have already asked. Also, be sure to look out for listings of sponsored lawyers.
---
Findlaw

FindLaw's directory contains hundreds of attorneys from 119 practice areas. This makes it one of our top choices for finding a lawyer online.
Pros
Access to a list containing the names of lawyers in all 50 states
Searchable by legal issue and location
It's easy to find free consultations
Access to free online resources
Cons
Limited support options
Many attorneys do not have any reviews.
This does not include any disciplinary information
FindLaw is the best site to locate them all. This online directory contains hundreds of U.S. attorneys covering 119 different areas of law. It makes it easy for you to find the right practitioner for your case.
FindLaw is easy to use. Simply enter your legal matter and location, and you will be presented with a list of qualified attorneys. FindLaw also offers the option to search for attorneys who offer free consultations. If you don't speak English but need representation, you can filter your search results by language.
FindLaw has an attorney directory and an online library with legal resources. FindLaw also offers a free online encyclopedia of state laws that can be used to explain important laws in plain English for people without a legal degree.
FindLaw's guides to processes such as filing for bankruptcy or forming LLCs can help you decide whether an attorney is needed.
FindLaw does not show reviews from clients for all attorneys. However, it is possible that there are very few or none reviews. It's worth it to look for reviews on other platforms before you hire a lawyer.
FindLaw recommends you also check with your local bar association to ensure that the attorney does not have any disciplinary record. You should consult with multiple attorneys in order to find the most qualified professional for the lowest price.
---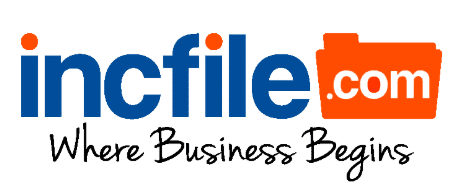 Incfile
Are you thinking of starting a business? Incfile provides the best legal support, starting with a free LLC filing.
Pros
Offers a free LLC registration
Any U.S. state can be your home.
Choose from 3 packages
Included lifetime alerts for important filing dates
Cons
The state fees are not charged for the free LLC filing
Telephone support hours are limited
In some states, fees are more expensive than in others
Incfile provides the best online legal assistance to startups, from helping them choose the right legal entity type to staying compliant. The company has assisted more than half of a million small business owners to get started and stay running smoothly since 2004.
Incfile offers three packages for its customers: Silver, Gold, and Platinum. Prices are determined by Incfile's service charge to state filing fees. This means that the cost of your business depends on what type of entity it is and which state it is in. For example, the Gold package is $199 for an LLC located in Arkansas, but $354 to open the same business in New York.
Incfile can assist you in meeting your annual compliance requirements. Gold members get a business banking account, bank resolutions and tax consulting services. Platinum members receive contract templates and expedited filing along with a domain name.
Incfile's main drawback is its poor customer service. Incfile's customer service is a major problem. Support hours are only available on weekdays between 9 and 6 p.m. Central Time. Customers have also complained about slow response times. Incfile recently resolved these issues publicly by increasing the size and adding live chat support to its customer service team.
Northwest Registered Agent
Another one of our top picks for the best business formation service is Northwest Registered Agent. They are not free like Incfile, but for only $39 + state fee, you can get an LLC formed and receive one year of registered agent services.
Visit our list of the best LLC services
Bottom Line
While they are more cost-effective and convenient than regular attorneys, online legal services have some drawbacks. For as low as $100, you don't need to spend hundreds of dollars on a simple will. You can start by using online legal services to get free or low-cost advice, before investing in long-term legal representation.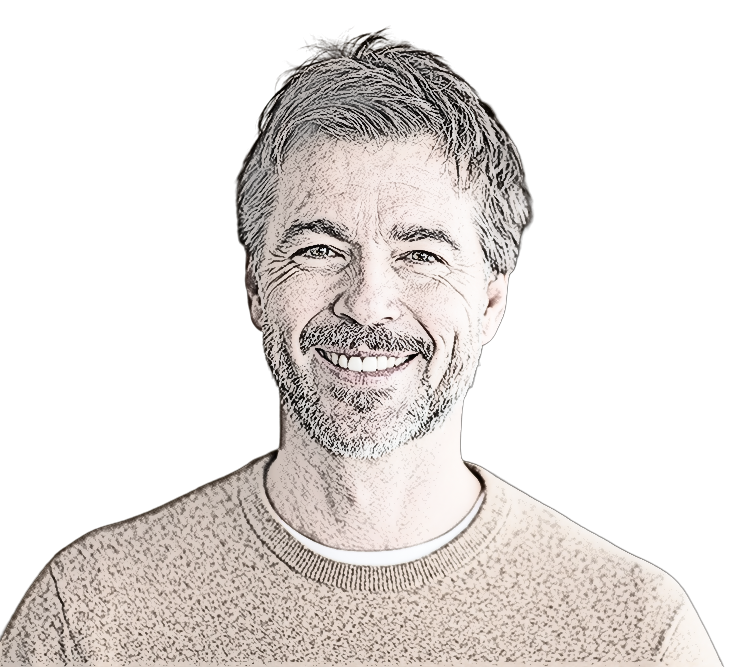 Brian Wilson is the content manager and founder of LLC Radar.
Brian grew up in North Texas, just outside of Dallas, and has a bachelor's degree in business journalism from Southern Methodist University. Since graduating from SMU, Brian has gained over 10 years of experience in business writing for several online publications.
Brian resides in Plano, Texas and he can be reached by email:   info@llcradar.com
Phone: 972-776-4050