Harbor Compliance Overview: Pros and Cons
Harbor Compliance is a registered agent and business formation service that offers business compliance solutions and software. Learn the pros and cons of Harbor Compliance.
Who Uses Harbor Compliance?
Harbor Compliance is utilized by a wide range of individuals and entities seeking professional services to ensure compliance with legal and regulatory requirements. The company caters to various clientele, including small businesses, startups, nonprofit organizations, corporations, and entrepreneurs.
Regardless of the industry or sector, Harbor Compliance serves those who prioritize adherence to legal and administrative obligations and seek assistance in navigating complex compliance landscapes.
Their services are designed to support individuals and organizations across different fields, including healthcare, finance, technology, manufacturing, real estate, and more.
If you are searching for the best LLC formation service or registered agent service, our top 3 recommended services are Northwest Registered Agent, Incfile and ZenBusiness.
Is Harbor Compliance Legit?
Yes, Harbor Compliance is a legitimate company. They have established a reputable presence in the industry and have garnered positive customer reviews and ratings.
Their commitment to providing top-notch services, knowledgeable professionals, and various benefits such as volume discounts and complimentary compliance resources sets them apart from their competitors.
Additionally, their focus on security and transparent billing practices further solidify their legitimacy and dedication to customer satisfaction.
---
Harbor Compliance Pros and Cons
Pros of Using Harbor Compliance:
Outstanding Customer Reviews: Harbor Compliance has received phenomenal customer reviews, with an impressive average score of 4.8 out of 5 on Google and a 100% positive rating on BBB.org. These reviews reflect the high level of customer satisfaction and trust in their services.
Expert Service Department: Harbor Compliance is renowned for its top-notch service department. They employ knowledgeable professionals who can assist you with any challenges or issues you may encounter. Unlike many competitors who outsource support to third-party call centers, Harbor Compliance ensures that their in-house team is equipped to provide comprehensive solutions.
Cost Savings through Volume Discounts: If your business requires services in multiple states or you're planning to commit to multiple years, Harbor Compliance offers significant cost savings. They provide volume discounts, allowing you to save 10% per year, which can amount to substantial savings over time.
Valuable Compliance Guides and Whitepapers: When you choose Harbor Compliance's registered agent service, you gain access to a range of complimentary compliance guides and whitepapers. These resources are not typically provided by their competitors and can be invaluable in navigating complex regulatory requirements.
Strong Emphasis on Security: Harbor Compliance prioritizes the security of their customers' information. They employ trusted Norton and Trustwave scanning and encryption software to protect their website and ensure that your data is safeguarded against potential threats.
Transparent Billing Practices: Harbor Compliance maintains transparency in their billing practices. They do not auto-bill or store your credit card information. Instead, they invoice you annually, ensuring that there are no unexpected charges or surprises on your account.
Cons of Using Harbor Compliance:
Limited Service Offerings: While Harbor Compliance excels in the areas they specialize in, their service offerings may be limited compared to some competitors who provide a wider range of business compliance solutions.
Availability in Certain States: Harbor Compliance may not offer services in all states. Before choosing their services, it's important to ensure that they operate in the specific states where your business needs compliance assistance.
Pricing Structure: While Harbor Compliance offers volume discounts and cost savings, their pricing structure may not be the most competitive option for businesses with minimal compliance needs. It's advisable to compare their pricing with other service providers to ensure it aligns with your budget and requirements.
Lack of Additional Features: Some businesses may require additional features or services beyond basic compliance assistance. Harbor Compliance's focus primarily revolves around compliance solutions, so if you have broader needs, you may need to seek additional providers or services.
Overall, Harbor Compliance's strengths lie in their exceptional customer reviews, expert service department, cost-saving volume discounts, valuable resources, commitment to security, and transparent billing practices.
However, it's essential to consider the limitations in terms of service offerings, availability in certain states, pricing structure, and potential lack of additional features for more comprehensive business needs.
---
Harbor Compliance Background and Services
Founded in 2012 and based in Lancaster, Pennsylvania, the company specialized in helping organizations navigate complex licensing, tax, and other regulatory challenges.
The company's services spanned several areas:
Business Compliance Services: Harbor Compliance provided a range of compliance solutions for businesses of all sizes. These included business license services, to help companies understand and meet their licensing obligations, as well as registered agent services, to receive and forward legal and official documents on behalf of the business.
Nonprofit Compliance Services: Harbor Compliance offered several services tailored to the needs of nonprofit organizations. These included nonprofit formation services, to help establish a new nonprofit, and fundraising compliance services, to ensure that nonprofits met the various legal requirements related to soliciting donations.
Tax Compliance: Harbor Compliance also provided tax registration and compliance services to help businesses meet their obligations under various state, local, and federal tax laws.
Corporate and Legal Services: These services encompassed a variety of tasks such as managing corporate filings, ensuring annual report compliance, and maintaining good standing with state and federal entities.
Industry Specific Compliance: The company also offered compliance solutions for specific industries, such as the pharmaceutical, engineering, construction, and finance sectors, which often have specific regulatory challenges.
---
How Does Harbor Compliance Compare to the Other Companies?
When comparing Harbor Compliance to other companies in the same sector, several factors set them apart and contribute to their competitive advantage:
1. Customer Satisfaction: Harbor Compliance stands out with its exceptional customer reviews, boasting a 4.8 average score out of 5 on Google and a 100% positive rating on BBB.org. This high level of customer satisfaction indicates that Harbor Compliance consistently delivers excellent service and meets customer expectations.
2. In-House Service Department: Unlike many competitors who outsource their support to third-party call centers, Harbor Compliance maintains an in-house service department staffed with knowledgeable professionals. This allows them to provide personalized and comprehensive assistance, distinguishing them from companies that may struggle to deliver the same level of expertise and responsiveness.
3. Cost Savings: Harbor Compliance offers significant cost savings through volume discounts. Businesses requiring services in multiple states or committing to multiple years can save 10% per year, resulting in notable financial advantages. This competitive pricing structure gives Harbor Compliance an edge over companies that do not provide comparable discounts.
4. Valuable Resources: Harbor Compliance sets itself apart by offering a range of complimentary compliance guides and whitepapers alongside its registered agent service. These resources equip businesses with the knowledge and tools needed to navigate complex regulatory requirements. This added value is not commonly provided by their competitors, giving Harbor Compliance an advantage in terms of supporting their clients' compliance needs.
5. Security Measures: Harbor Compliance prioritizes the security of customer information by implementing reliable Norton and Trustwave scanning and encryption software on their website. This commitment to data protection differentiates them from competitors who may have less robust security measures in place, providing customers with peace of mind.
6. Transparent Billing Practices: Harbor Compliance's approach to billing, which involves annual invoicing rather than auto-billing or storing credit card information, contributes to their transparency and helps prevent unexpected charges. This transparent billing process distinguishes them from companies that may have less clear or potentially confusing billing practices.
While Harbor Compliance excels in these areas, it's important to consider that other companies in the sector may have their own unique strengths and offerings.
It's advisable to conduct a thorough comparison based on specific business needs, pricing, additional features, and the extent of services provided to make an informed decision.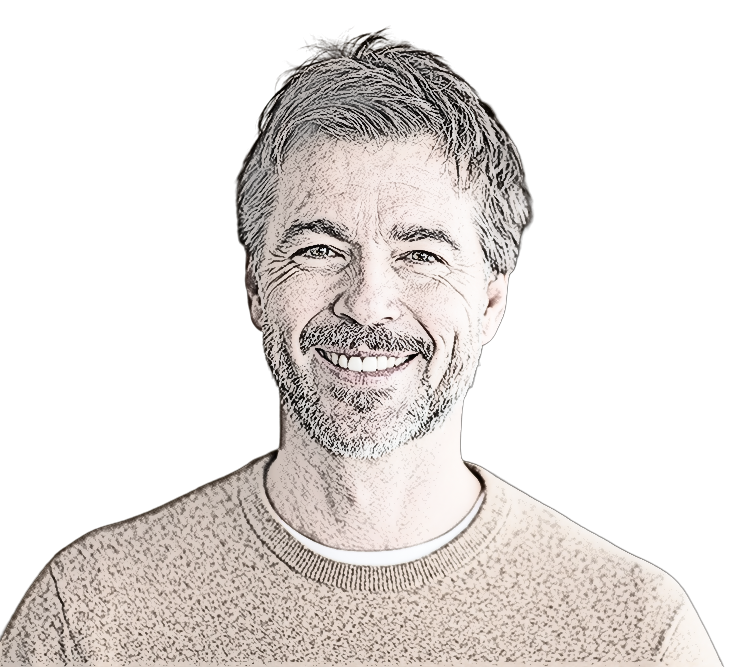 Brian Wilson is the content manager and founder of LLC Radar.
Brian grew up in North Texas, just outside of Dallas, and has a bachelor's degree in business journalism from Southern Methodist University. Since graduating from SMU, Brian has gained over 10 years of experience in business writing for several online publications.
Brian resides in Plano, Texas and he can be reached by email:   info@llcradar.com
Phone: 972-776-4050